Comparing Tile Leveling Systems
RUBI Tile Level Quick Leveling System
Method: RUBI Tile Level Quick comes in the format of a kit making it a user-friendly purchase that won't waste your time looking for material and tools separately. Nippers, quick strips, caps are all sold together in a bucket-type container.
This process of installing and leveling your new surface is about as easy as it gets. The overall method can be summarized in three easy steps.
Place the tiles using the grooved-based straps (the groove allows for a better grip). The straps allow for a minimum joint of 1/16" and unlike other leveling systems, there is no need to dip the straps in water before using them.
Slide the re-usable caps over the strips as they sit vertically sticking straight up from your tiles.
Use the plier tool to bend the straps over the caps, putting pressure on the caps and securing the tiles in place. This restrains the shifting of parts while the adhesive is setting, and prevents tile lippage that results in a finished flat surface. This tile leveling system can be used for the installing of both horizontal and vertical surfaces, meaning it's usable for both floors and walls.
After the floor or wall is set (the double gluing technique is always used) the caps are removed by an impact. Simply by kicking them off a floor surface or removing them from a newly tiled wall, ready to use for the next job. (Note: Always remove the caps in the direction of the grout joint).
This system was developed to save time in installing large format ceramic tiles, particularly in rectified porcelain tiles, as well as to provide the perfect setting and leveling with virtually any material or dimension. Ideally,12" x 12" tiles or larger work great with this system. The RUBI Tile Level Quick System reduces installation time for both floors and walls, making it a more efficient use of your day. Of course, for a professional, that means increased savings and profit.
The kit comes ready to use in a practical bucket-style storage container with a well-placed handle for easy use and carrying. Here is what you comes with the kit:
Tile Level Quick 1 pliers which can be utilized for both floor or wall tiling.
(Note: The pliers are made of two types of metals allowing a height control system that is easy to use.)
100 strips
100 reusable cups
Material: Large format ceramic tiles (particularly in rectified porcelain tiles). Can also be used for leveling granite and marble tiles.
Thickness: Compatible with the tile of thickness levels between 1/8″ and 5/8."
Price: Approximately $55 per kit
RUBI Delta Tile Leveling System
Method: You do NOT want to get in a fight with a wall or a floor. The RUBI Delta Tile Leveling System is akin to bringing in a fleet of military tanks to enforce a no-lippage policy. No lippage equals flat floor or wall surface. So how does this tool in your arsenal of leveling systems work?
The concept is fairly elementary and easy to implement. It's often referred to as the "back buttering technique."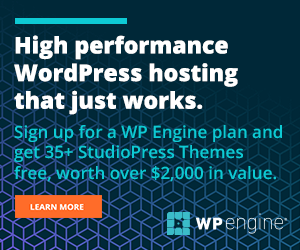 Using a coordinated system of strips and wedges, the tiles are first set into place using the strips. The wedges are then placed under the loop-like strips, and the nippers are used to allocate the amount of pressure to hold the curing tiles in place. Once the adhesive has completely cured, the wedges and strips are removed with a rubber mallet or by kicking them off of the tiles. You can reuse the wedges multiple times, so don't throw them away!
The RUBI Delta Tile Leveling System is recommended for 12" x 12" or larger tiles. Thicknesses can vary from 1/2″, 9/16" or 3/4″ depending and is reliant on the form or model of the strips you use.
The plastic strips that come with the Delta System are available in different thicknesses, 1/32″, 1/16″, and 1/8″, and also a variety of heights that allow you to work with tiles of various thicknesses: 1/8″-1/2″, 1/4″-9/16″ or 7/16″-13/16″. The plastic material of the strips is specifically designed to avoid problems with air bubbles when pressure is applied, which ensures that the tiles align. It's worth noting that the DELTA system allows any installer the option of working with any tile spacer.
RUBI does offer DELTA strips to professional installers in three different packaged units. Strips come in bags of 100, 200 and 400 units (for some models there is a 2400 unit box they offer).
This system delivers as promised, preventing tiles from moving while the adhesive sets as well as while installing.
The RUBI Delta Tile Leveling System kits come in three formats

The kit includes:
One nipper plier that can be used for both flooring and walls (horizontal and vertical tiles)
One bag of 100 units of strips for use in ceramic tiles with thickness between 1/8″ and 1/2″
One bag of 100 units of reusable wedges.
All components in the the RUBI Delta Tile Leveling System kit come in a bucket with a handle making it easy to move with you.
Material: 12" x 12" or larger ceramic tiles
Thickness: Compatible with tile thicknesses of 1/2″, 9/16" or 3/4″
Price: The RUBI Delta Tile Leveling System is not available in the USA yet. It can be purchased in Canada or Europe.
Spin Doctor
Method: The Spin Doctor Tile Leveling System involves a process in which the installer screws into place a baseplate using a twistable cap. It takes minimal effort and can be accomplished u sing just one hand, which is especially useful when installing larger tiles and reducing fatigue. The Spin Doctor System is composed of four separate components which you can purchase separately.
The spacer posts may be used again after being removed from the base as additional spacers or wall shims. The caps have an open design that allows the installer to view the grout during installation. The caps are removed quickly and easily and can be used again when the tiles have been set and cured.
Red Breakaway Threaded Spacer Posts 1/16" (1.5 mm)
Black Breakaway Threaded Spacer Posts 1/8" (3mm)
Leveling Cap
Optional Anti-Friction Protection Plate
Material: Accommodates all materials.
Thickness: Accommodates most all thicknesses.
Price:
Black Breakaway Threaded Spacer Posts 1/8" (appx. $16 for 100-piece set)
Red Breakaway Threaded Spacer Posts 1/16" (appx. $14 for 100-piece set)
Leveling Cap (appx. $78 for 100-piece set)
Optional Anti-Friction Protection Plate (appx. $14 for 100-piece set)
QEP
Method: QEP Tile Leveling Clips are plastic spacers used in combination with leveling wedges to form the LASH Tile Leveling System. This system is available in two sizes, original (for 3/16" to7/16") or XL (for ½" to ¾" tile). The LASH system is quick to install and adjust and hold the height of the tiles evenly while the tiles cure. Made of durable nylon and colored a bright yellow for easy identification, QEP clips are used for installing stone, thin and rectified porcelain and marble tile. Learning to use the QEP system is relatively easy, and once you get the hang of it, installations go pretty fast. When used correctly, the result is a smooth tile surface with a professional finish.
Material: Marble, Stone, and Porcelain Tile
Thickness: Original (for 3/16" to7/16") or XL (for ½" to ¾" tile)
Price:
LASH Tile Leveling, Aligning and Spacer Clips ($10 per 96-pack)
Tuscan Cap And Strap
Method: The Tuscan Leveling System works for use with marble, stone, granite, ceramic, and any large format style. The Tuscan Cap and Strap is a two-piece system (cap and strap) and is interlocking , meaning that the tile pieces fit together similar in fashion to a puzzle. This "puzzle process" helps the surface cure evenly and provides for less warping and shrinkage during setting. Furthermore, tiles are laid more efficiently without the need to re-lift tiles for additional shimming or adding more mud. The caps, similar to the Spin Doctor Tile Leveling System, are also reusable. One important thing to note is that the "Cap and Strap" method does require that you use a unique ergonomic installation tool. This tool comes with your purchase if you buy this system as a set.
Material: Marble, Stone, Granite, Ceramic, and any large format style
Thickness: The Tuscan Cap and Strap System is recommended for gauged tiles 12″ or larger of any uniform gauge thickness.
Price:
Caps (appx. $190 for 200 Reusable caps)
Straps (appx. $120 for 500 leveling Straps)
Pearl Abrasive Tuscan Level Standard Ergonomic Tool (appx. $49)
Full kits run from $189 (System DIY Kit), $345 (System Pro Kit), or $800 (Contractor Kit)
Seam Clip
Method: The One-Piece Seam Clip system is enticing because it requires no special tools to install or remove tiles. The system works by sliding the base under the tile, closing the wings on the side, and removing t he top portion by tapping it with a rubber mallet after the tiles have cured. Whether installing granite, stone, marble, ceramic, and some larger tile formats (3/8″ to ½" in thickness) , seam clips are very easy to use.
There is a premium Seam Clip Leveling System produced in Australia that uses "Clip-iT" wedges. These wedges, made of polymer material for indoor or outdoor use, are durable and reusable and appropriate for use with natural stone, porcelain, ceramic, marble, or granite tiles. The wedges are specifically designed to reduce the stress and fatigue that often occur on an installer's fingers. The wedges have round edges and a broader, soft thumbprint area.
Material: Granite, Stone, Marble, Ceramic, and some larger tile formats
Thickness: 3/8″ to ½" in thickness
Price:
Tuscan Seam Clips Only (appx. $51 for 150-piece set)
Tuscan Seam Clips Only (appx. $142 for 500-piece set)
Tile Master (appx. $116 for 300 Spacers and 100 Wedges)
T-Lock
Method:The T-Lock Tile Leveling system operates under the premise that every tile laid assis ts their adjacent tiles to remain flush by their surrounding tiles. T-Lock can provide a faster installation process involving spacers and wedges. A relatively uncomplicated process, the T-Lock system can result in precise leveling with no added tools necessary.
Material: Any tile material including large format, heavy tiles with rectified (sharp) edges.
Thickness: Universal system works for all thickness measurements.
Price:
T-Lock 1/8" Complete Kit (appx. $115)
T-Lock Wedges (appx. $38 for 100 Red Wedges)
T-Lock Clips (appx. $66 for 250 1/8" Clips)
T-Lock "Perfect Level Master" Pliers Tool (appx. $63) *Only works with T-Lock Tile Leveling System
Your floor or wall should be aesthetically pleasing, but also perfectly level. Understanding your options regarding which leveling system to choose is crucial. While all leveling systems aim for the same goal of creating precision evenness, not all are universal in their usability and success rate. Your new tile surface will go through a curing process, and it is during that process that leveling systems maintain the secured placement of each tile. If your tiles remain in place and don't slide or sink during that curing process, your surface will be as smooth as a glass mirror.
*For additional reference, please see our "Comparing Tile Leveling System" visual guide explaining each tile leveling system with graphics.