Should you use a manual tile cutter or an electric tile cutter – what's the difference? First, let's briefly compare the two.
Manual Tile Cutters
The benefits of using a manual tile cutter:
Excellent fast cuts with minimal effort
Many size options
Easy To Use
Power options for different materials
Fixed or single point breaker or mobile or multi-point breaker
Low maintenance
The disadvantages of manual tile cutter:
Limited cut options
Prone to less accurate cuts (depending on the user)
Electric Tile Cutters
The benefits of an electric tile cutter:
More cutting options depending on model
Diamond blade with electric motor
Will cutter a broader range of materials
Can operate with or without water for cooling
The disadvantages of an electric tile cutter:
Slower
Bulky/heavy transport
Once you've determined which is the best tile cutter to use for you, you'll have plenty of options to choose. In this article, we'll focus on five different brands of manual tile cutters.
RUBI
RTC
Batipav
Sigma
Tomecanic
Rubi Manual Tile Cutters
For speed and convenience, RUBI manual tile cutters are used more often than electric cutters. The variety of manual RUBI tile cutters gives you the option of matching the right cutter with the material you are cutting. A good match will result in cleaner cuts. Thicknesses between 6 and 10 mm tiles are more fragile and will need a cutter that provides for gentle treatment. RUBI offers the widest variety in purchasing options, and therefore allow for a greater variety of cuts.
There are quite a variety of options to choose from within the RUBI brand. We've listed five of those options here with descriptions to give you the information you need to make the best choice.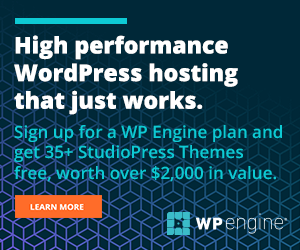 1. RUBI Slim System Thin Tile Professional Cutter – 122″ Cut
Provides straight cuts without inconsistencies Offers high-quality performance.
Cutting capacity of up to 310cm. (extendable)
Built for cutting large format porcelain, between 3mm and 8mm thick Silicone cords and fixed suction pads
Tungsten carbide roller w/titanium treatment bearing of Ø22mm
Gradual separation and adjustable pincers to reduce tile breakage
Price: $595
2. RUBITR Series Tile Cutter – 24″ to 28″
Multipoint breaker gives precisediagonal cuts
Perfect for both wall and floor tiles
Central pivot swivel square
Lateral stop for repetitive cuts
Improved visibility with double guide for of the scoring and cutting
Scoring wheels for every material (interchangeable)
Guides are rectified steel and chromed with anti-rust treatment.
Sturdy aluminum, 2-layer base supports large format tiles with shock absorption
Price: $409.95–$489.95

3. RUBI TS Plus Series Tile Cutters – 17″ to 29″
Single point breaker
Up to 800 Kg breaking pressure
Reinforced base
Perfect view of the scoring/cutting line with double guide
Rectified and calibrated chrome steel guides and anti-rust treatment.
Interchangeable scoring wheels (6 mm to 22 mm range)
Transport case
Price: $325.00–$465.95
4. RUBI TS Series Manual Tile Cutters – 17″ to 26″
TS Series built for precision cuts and breaking power
Price: $315.00–$389.95
5. RUBITX-N Series – 28″ to 49″
TX series has added breaking for use on large format tile.
Powerful cutter with detailed angular measurement system
Optimal cutting of ceramic, porcelain, and pressed tiles
1000Kg power breaker
Central pivot swivel square for precise angular cuts
Adjustable scoring wheels
Reinforced breaking
Lateral stop
Aluminum two-layer base with shock absorption
Heavy duty case included
Price: $595.00–$1,050.00
RTC Manual Tile Cutters; For Accurate Smooth Cuts
Combining the best of the best features, the RTC Razor comes in several designs. The Razor Pro has 11 ball bearings mounted in the handle carriage to guide the handle on the guide bar. The handle itself is a cantilever braking mechanism that increases braking power better than any cutter on the market.
The RTC Razor Pro Single Bar Push Cutter – 22″ to 52″ offers the same features as the Razor, but cuts perfectly on ultra-hard porcelain with an accurate scoring line on a rough surface tile.
 Price: $395.00
Sigma Manual Tile Cutters; Options From Minute To Mammoth
For many decades, Sigma Italia has built some of the most elite manual tile cutters in the industry.  Ranging from the 14″ 2G Sigma Tile Cutter to the 3F3 60″ Sigma large format beast, Sigma's variety is impressive.
Sigma Tile Cutters cut porcelain clean and fast. They have specialized in making equipment for tile installers since 1964.They offer a guarantee that all models meet the highest safety and strength standards, including the very high European standards.  Sigma sells Pull Cutters, Sigma Thin Panel Tile Tools, and Sigma Max Cutters.
Designed with a spring-loaded ball bearing mounted scoring wheel, The Sigma Max Push Handle cutters are custom-madeand manufactured for accurate and consistent scores on uneven surfaced tile. They are perfect for wood or stone looks on an ornate or textured tile. Their design eliminates difficult cutting of textured tile with a manual cutter. It alsoreduceswasted tile pieces and uneven breaks.
The pull handle action Sigma Tile Cutters set the bar high in design and durability. Sigma Italia has repeatedly produced this industry standard for several decades.  The Sigma Pull Handle Tile Cutters vary in size from 14″ to 36″.
Battipav Manual Tile Cutters; Five Industry Heroes With Endless Options
Battipav offers five different categories of manual tile cutters. Each category has multiple models to choose from and ensure every need on any project can be met. Listed here are five categories.
Super Pro 450
Profi
Cutters X-Pro
Ultra
Basic Plus
Price: $280.00–$635.00
Tomecanic Manual Tile Cutters; Four For The Floor
Tomecanic manual tile cutters are used widely by do-it-your-selfer's and professionals alike. They cut reliably, quickly, and smoothly. Replacement cutting tools and blades are readily available and priced at a good value.
Tomecanic manual tile cutters are high-quality and dependable. All models are designed to help you preserve excess waste material resulting from bad cuts. Their reputation is highlighted by durability and high-performance. Below are the four most popular selling Tomecanic Manual Tile Cutters.
Tomecanic 24″ Supercut 2160 Tile Cutter
Designed to score fired clay ceramic tiles with a glaze coating,this ceramic tile cuttercan cutfully vitrified porcelain tiles as well as some unglazed clay tiles.
Able to withstand 2500 lbs. of pressure, the braking system comes with a robust multipoint separator.
The single rail guide does not flex cutting in the center of porcelain tile
Self-lubricating bearings help cutting head slides easily on
Better shock absorption with breaking pads mounted on springs
Cut-out under breaking pads allows for tile cuttings to fall for easy cleaning.
Allows thick materials to be quickly cut
Length of Cut – 24″. Diagonal Cut – 16″. Weight – 27 lbs.
9 ball bearing system cutting head allow for super accurate and easy scoring.
Large breaker and spring loaded pads for easy snapping of tile.
Tomecanic 35″ Supercut 2190 Tile Cutter
35″ length of cut and 24″ Diagonal cuts
Breaking System Lever produces 2500 lbs of pressure when splitting tiles with a robust multipoint separator
Cuts floor tile, mosaics, porcelain, and similar materials
Easy and accurate scoring
Big-size breaker with spring loaded pads for easy snapping of tile.
The single Rail guide doesn't flex when breaking porcelain tile in the center of the tile
Tomecanic 29″ Supercut 2175 Tile Cutter
29″ length of cut and 20″ Diagonal cuts
Used for cuts on a variety of materials including porcelain, floor tile, and mosaics
Big-size breaker with spring loaded pads for easy snapping of tile.
Breaking System Lever produces 2500 lbs of pressure when splitting tiles
No flex when breaking porcelain tile in the center of the tile (single rail guide)
Tomecanic Primo 16″ Tile Cutter
Ideal for the do-it-your selfer
Cuts tile straight and at a 45-degree angle; also cuts porcelain
Length of Cut – 16 inch Diagonal Cut – 11 inch Weight – 6 lbs.
Heavy-duty steel base
Precision score and snap and replaceable wheel included
Price: $350 – $597